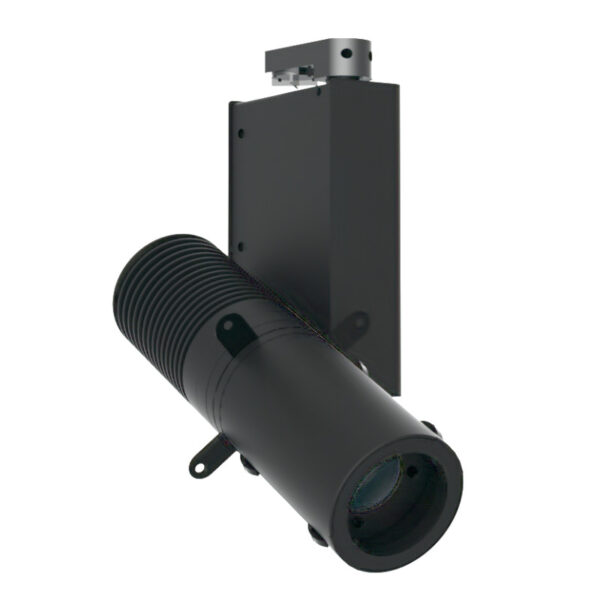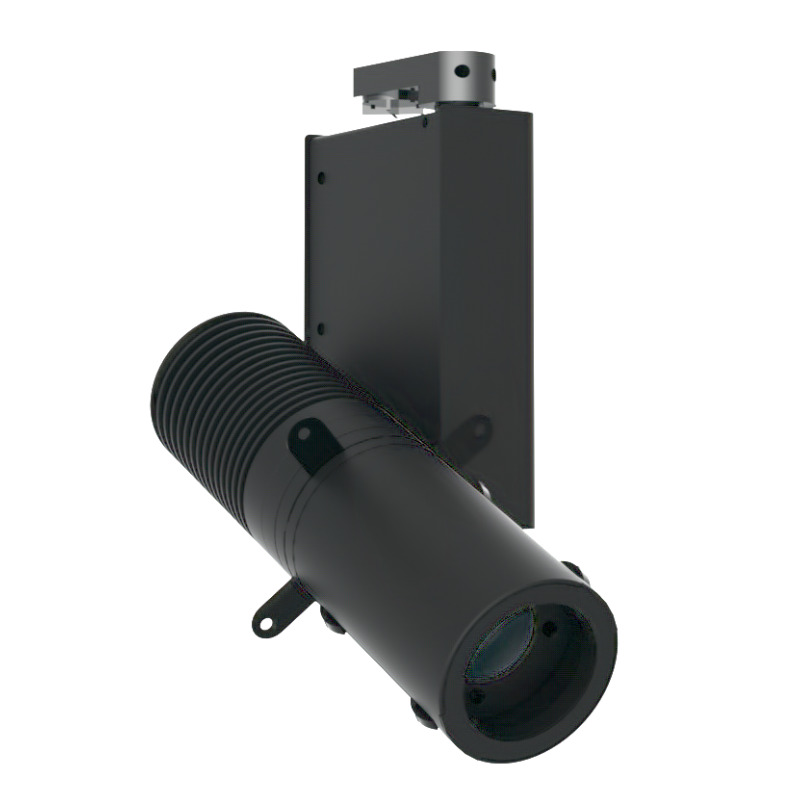 SYCLOP 18 DMX
High lumen output 18W framing projector
Low energy consumption
Focusabe optical zoom, beam angle from 18° to 42°
Framing by 4 quick-and-easy-positioning shutters
Marque :
SPX
Description
Features
Accessories
Download
Profile projector with high light output and low energy consumption.
Variable focal length by optical zoom from 18° to 42°.
Cutting by 4 fast positioning knives.
Zero light leakage.
Disassembly of the optical train quickly and without tools, to transform the cameraman into a spot projector.
Inclination 200° – azimuth 365°.
Tool-less lens access. Maintaining positions by friction and locking by screws, no external handle.
Dimming control by DMX 512 signal.
Addressing in RDM or factory defined.
Factory settings:
• 8 or 16 bits
• Linear / linear smooth / parabolic logarithmic dimming curve.
• Power level at start without DMX signal.
• Level or last value if there is loss of DMX signal.
Signal input via Data rail adapter or XLR 5 in/out or RJ 45 in/out.
230 V power supply: Global Pulse or Eutrac Data 3-light rail adapter, or Powercon TRUE1 In/out for the hook version.
Gobo holder or integrated glass filter holder.
Hook version: supplied with TRUE1 power cable and 2P+E mains plug, 1 meter long.
–
40° optical lens with filter holder

22° optical lens with filter holder

Adjustable hinged barn-doors