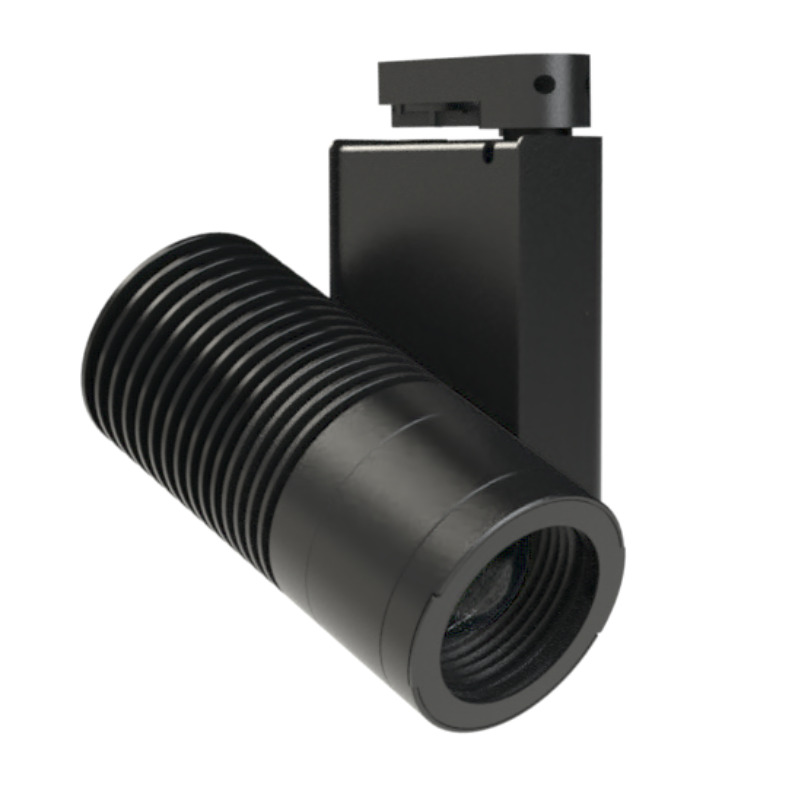 SYCLOSPOT LP18
High lumen output 18W spotlight
Low energy consumption
Fixed and commutable 20° and 40° optical lenses
Marque :
SPX
Description
Features
Accessories
Download
High lumen output and low energy consumption spotlight. The SYCLOSPOT 18W Led is equivalent to a 90W Metal Halide framing projector.
Fixed commutable optical lenses , beam angle 22° or 40°.
230 Volts direct power supply.
Several mounting possibilities : 3 circuits track adaptor, hook mounting, wall mounting or tieback mounting.
Other mounting options on demand.
Tilt angle 200° – azimuth 365°.
Holding positions by friction and locking screw.
Handle free.
Integrated magnetic fi lter holder.
Optional barn-doors.
–
40° optical lens with filter holder

22° optical lens with filter holder

Optical zoom with shutters

Adjustable hinged barn-doors